The latest uploads to my online store span all the way from May of 2006 to May of 2019.
Every once in a while I dig through old photos that I've taken over the years, photos that went unnoticed at the time, or that I figured I might want to do something with someday and never did. This first set of photos is from an 11-day western U.S. train trip that I took back in 2006.
In 2008 I took a road trip through the Utah national parks. Many photos from that trip are already in my National Parks gallery, but in going through old photos I found a photo of a petroglyph that I took while driving through Capitol Reef National Park. The bug-eyed tractor was taken in the pastures in Alameda County east of San Jose, California in 2008. The fishermen on Santa Margarita Lake were taken much more recently in March of 2018, and the girl in the flower field was from March of 2019.
In November of 2018 and April of 2019 we visited the California Academy of Sciences in San Francisco. I had uploaded photos from the November trip in December, but recently added some butterfly photos that I missed on the that trip plus some more butterflies and quartz crystals from April.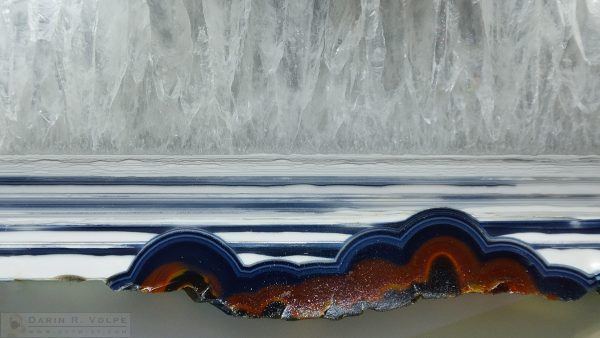 In May of 2019 we visited the San Diego Zoo Safari Park where I got the photos of the flamingo, gorilla, and yet more butterflies.