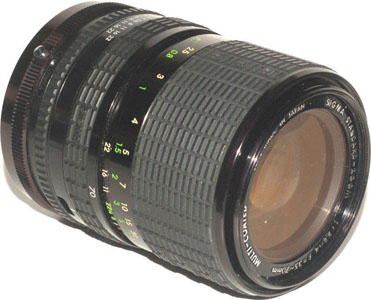 It was 1989 and I had just picked up my first SLR and lens, a used Nikon EM and a used Sigma Standard Zoom 35-70 f/3.5. (For reference, a 35-70 on a 35mm film camera would be the equivalent to about a 55-105mm lens on a DX digital camera.) This Sigma was a good all-around lens to keep on the camera, covering the standard zoom range from wide through normal and a bit of telephoto.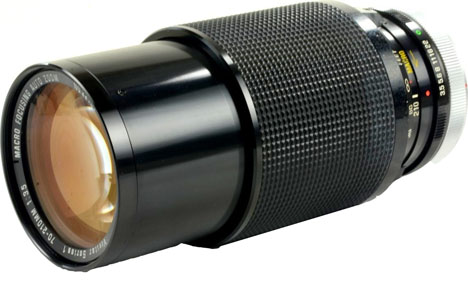 My second lens was a used Vivitar Series 1 70-210mm zoom. This was highly regarded as one of the classic 3rd party lenses of the day. It had excellent optics and the ability to shoot macro. I used this manual focus lens for one of my favorite sports photos, this old slide of a motorcycle at the AMA races at Laguna Seca in 1993.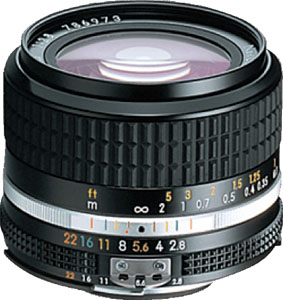 The next lens was my first genuine Nikkor lens, the Nikkor 24mm f/2.8. I bought this at the same time I got my Nikon EL-2 from a pawn shop in North Carolina. Back before the Internet, dealers who didn't specialize in photographic equipment couldn't just look up the value online. This particular pawn shop had the policy of charging based on the size of the lens, which made for great deals on lenses like this one, which I only paid about $50 for. I learned that I loved wide-angle and my motto soon became "as close as possible and as wide as possible."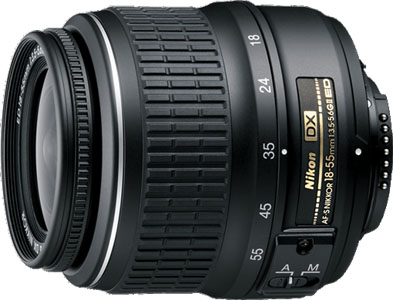 The Nikkor 18-35 AF-S DX came bundled with my D40. This would be about a 28-80mm lens on a 35mm film camera, slightly more range than my old Sigma. This tiny lightweight lens was one of my favorites. Aside from weighing next to nothing, it produces nice sunstars and although I don't own it anymore I still borrow the newer version from time to time when I have the opportunity for a shot into the sun. My photograph of Devil's Postpile National Monument was made with this lens on my Nikon D40, and my photo of Bumpass Hell in Lassen Volcanic National Park was made more recently with the borrowed version II on my Nikon D7000.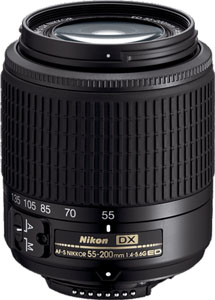 Shortly after getting my D40 and 18-55 I was set for a Jeep trip into the eastern Sierras with my brother. I knew I'd want more reach than that lens could provide so I picked up this inexpensive Nikkor 55-200 DX AF-S. This was a plastic and virtually weightless lens that took up very little space in my bag, but I soon decided that the constant changing of lenses was rather inconvenient and exposed the camera's sensor to the dust of the desert. I sold it within just a few months of buying it, but I would recommend it to anyone who doesn't want or can't carry heavier gear.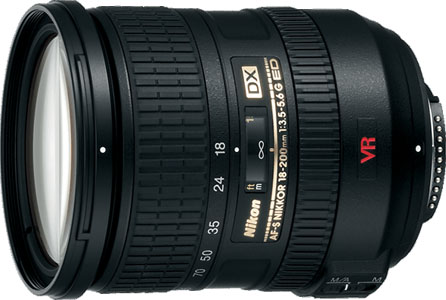 The Nikkor 18-200mm AF-S DX was an amazing lens. Not only did it have the reach of what would have been a 28-300mm lens in my film days, but it was small and lightweight – maybe not by modern standards, but remember that before this I had to carry around three lenses to get the same reach. I kept this lens from from 2008 until the vibration reduction system started dying on me in 2016. I wasn't too excited about an eight-year lifespan for a lens, but I knew that – as they say – "they don't build things like they used to." There is also much more to go wrong in a modern electronic controlled lens with autofocus and VR motors in it than there was in the old glass lenses in metal tubes of the '70s and '80s. And this was a $700 consumer grade lens instead of a $2,000 pro lens.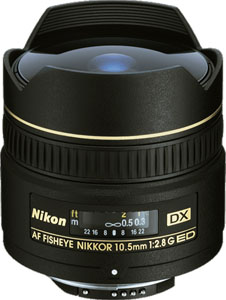 Now that I had my "do-it-all" lens, it was time to get back into the wide-angle world. When I saw this Nikkor 10.5mm f/2.8 fisheye lens at a camera shop in San Jose I just knew I had to get it. I'd always been fascinated with fisheye lenses since seeing the old 13mm in old photography magazines back in the '90s. In 1979 they listed for about $8,000 which works out to over $27,000 today. This is one of those lenses that almost never comes out of the bag but when it's time to use it, it works spectacularly. At f22 it gives beautiful sunstars, and the fisheye distortion makes for some interesting photos. This lens lets me play. I can make San Juan, Puerto Rico look like a marble, take a photo of a sunrise through a lighthouse so you can see the trees over my head, or just get a totally weird perspective of the inside of a train car or a tank full of jellyfish. I should really start using it more often like I did when it was my new toy. This isn't an AF-S lens so autofocus wouldn't work on my D40, but with an almost infinite depth of field that didn't matter to me – I'd focus manually.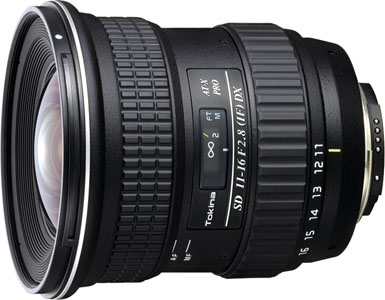 The Tokina 11-16mm was a highly rated ultra-wide zoom. As fun as the 10.5mm fisheye was, I decided to get something a bit more conventional. I loved my old 24mm back in my film days, and this could go even wider. Like the 10.5, this didn't have an internal autofocus motor so I'd have to focus manually. It's not the lens I use most often, but it is my favorite. I love the ultra-wide angle and it let me get back to "as close as possible and as wide as possible." Some of my favorite photos, such as the Fremont Theater in San Luis Obispo and the Matanuska Glacier in Alaska were made with this lens.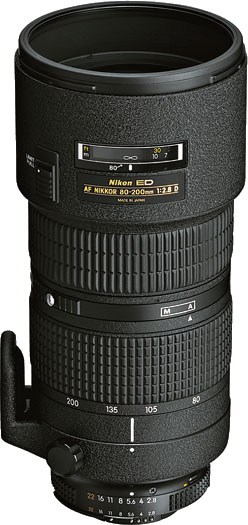 I already had the Nikkor 18-200 AFS, but at 200mm it would only go to f/5.6. A friend had two two basketball-playing kids at the time, and f/5.6 would not do in the low light of a gymnasium. By this time I had upgraded my camera to the D90 which had an internal focus motor. This meant that not only could I autofocus with my fisheye and 11-16, but I could also get a fast f/2.8 Nikkor 80-200 f/2.8D and not have to pay $2,000 for the newer AF-S VR model. Vibration reduction would be useless when shooting sports anyway so that wasn't a concern. This is a serious pro lens that has been in production since 1997. It's made of metal, and it's the best-feeling lens I have. The zoom and focus rings are incredibly smooth, and its build gives the impression that if you drop it from the second-floor balcony you'd break your concrete patio.
Aside from basketball games, I also had the occasion to take this lens to the Mazda Raceway at Laguna Seca for the 2009 American LeMans races. I came back with a series of photos including this Acura ARX-02 and Ford GT-R MK7. I didn't use this for a long time since the kids grew up and I stopped photographing basketball games. It's too heavy for me to carry around so it usually sits on a shelf while I decide if I want to keep it or not…then I take it out and realize how nice it is for action shots where I need a nice, smooth, zoom ring.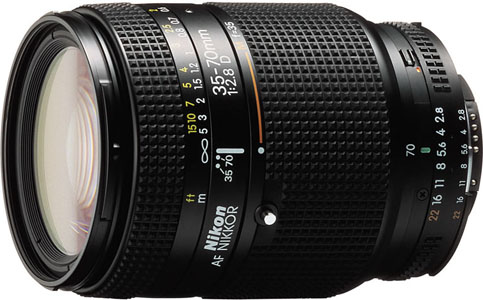 Another specialty lens I bought was a used Nikkor 35-70 f/2.8 AF-D. I have a friend who's a musician and I wanted to be able to photograph a show. I needed the fast f/2.8 since musicians tend to move, which also meant that VR wasn't going to be a necessity. I think I also just wanted another neat old Nikkor pro lens. I didn't just use it at the concert. I have also occasionally used it for photos like this one of the Santa Margarita Mercantile.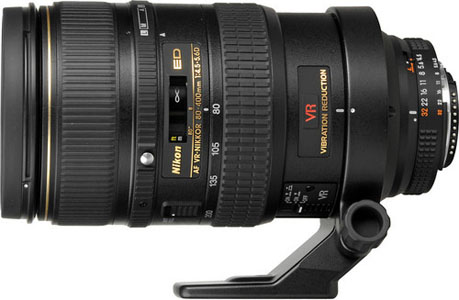 I got the Nikkor 80-400 f/4.5-5.6D VR used at the same time that I got my D7000. I wanted something that would give me more reach so I could do more bird and wildlife photography. This is an AF-D lens, with the autofocus driven by the camera instead of using an internal motor, so it's quite slow. I also like to call it a "80 AND 400" instead of an "80 TO 400" because the zoom ring is, well, horrible. Not only is it stiff, but when I hold this heavy lens my hand is much farther forward than the zoom ring, so I have to move my hand back and usually take the viewfinder away from my eye to set a new focal length. Still, I do like the lens. It gives me great quality shots like this White Fronted Tern in New Zealand and a Dall Sheep in Denali National Park, and it lives almost permanently attached to my D7200 now.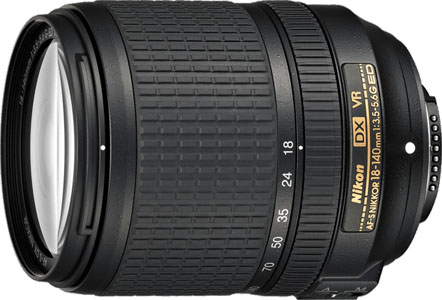 My latest lens wasn't a fun purchase, and it didn't fill a hole in my collection. I bought the Nikkor 18-140mm f/3.5-5.6 because the trusty 18-200 that I've had for eight years started to fail. I didn't want to spend close to $700 to replace it so I did some research and found a refurbished 18-140 at Adorama for only $250…about half the price of a new one. I sold my dying lens for parts on eBay and scored $150, bringing my "new" lens cost down to $100. I could live with that nicely. It doesn't quite have the reach of my old lens, but with the 80-400 always attached to my second body I don't miss out on the extra 60mm of zoom.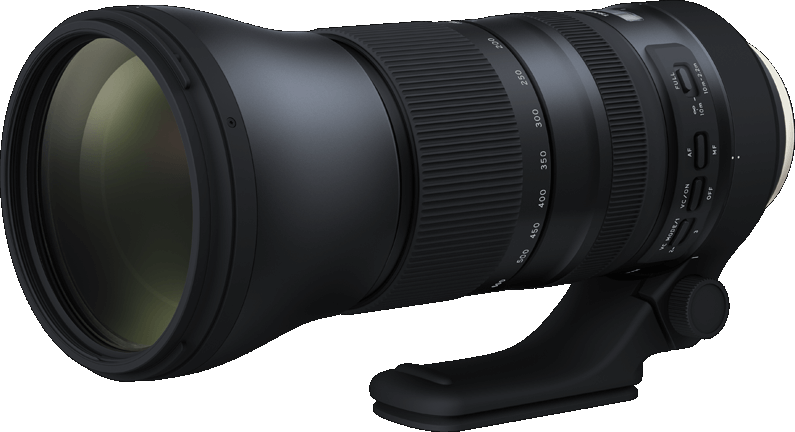 In December of 2017 we had a rare visitor: a bald eagle took up temporary residence at Atascadero lake. I was there with my 80-400, but I got instant lens envy on seeing the photos made by other photographers with their 600mm zooms, and in January I acquired a Tamron 150-600mm f/5-6.3 G2. I really like this lens and I found myself using it instead of my 80-400 almost exclusively. I still do use the 80-400 when I want to take a long hike and would rather not have the 4.3lb Tamron "monstrosity" hanging off my shoulder, but if the walk isn't too long or I don't anticipate scrambling and needing both hands free, it's the Tamron that comes with me.

---
Photo credits for this page: All photos were taken from the manufacturer's website or from online sources where I believed them to be in the public domain.